Alberta
Canadian Province
Alberta is a province in Western Canada. Its landscape encompasses mountains, prairies, desert badlands and vast coniferous forests. It has more than 600 lakes, and rich mineral deposits. In the west, the Canadian Rocky Mountain Parks have glaciers in the Columbia Icefields. The Waterton Glacier International Peace Park is a biosphere reserve that straddles the southern border with the USA.
Population: 4.146 million (Oct 1, 2014)
Québec
Canadian Province
Québec is a predominantly French-speaking province in eastern Canada with 2 vibrant cities in its south, connected by the Chemin du Roy highway along the Saint Lawrence River. The metropolis Montréal is named after Mt. Royal, the triple-peaked hill at its heart. Dating to 1608, Québec City retains its old colonial core, Place Royale, and historic harbor, Vieux Port, now known for nightlife.
Founded: October 7, 1763
Population: 8.215 million (Jul 1, 2014)
Ontario
Canadian Province
Ontario is a province in east-central Canada that borders the U.S. and the Great Lakes. It's home to Ottawa, Canada's capital, known for Parliament Hill's Victorian architecture and the National Gallery, featuring Canadian and indigenous art. Toronto, Ontario's capital, is home to the 553m-high CN Tower, with expansive views from its revolving restaurant, as well as High Park, site of a rare oak savannah habitat.
Area: 415,600 mi²
Population: 13.6 million (Jan 1, 2014)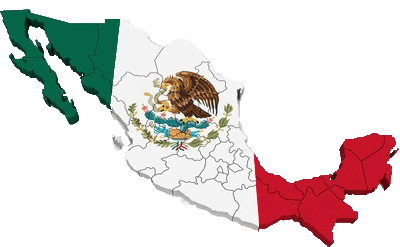 Tabasco
Mexican state
Tabasco is a Mexican state with a northern coastline fringing the Gulf of Mexico. In its capital, Villahermosa, Parque Museo la Venta is known for its zoo and colossal stone sculptures dating to the Olmec civilization. The grand Museo de Historia de Tabasco chronicles the area from prehistoric times, while the Museo Regional de Antropología has exhibits on native Mayan & Olmec civilizations.
Area: 9,549 mi²
Population: 2.239 million (2010) National Institute of Statistics and Geography
Jalisco
Mexican state
Jalisco is a western Mexican state fringing the Pacific Ocean. The state is known for mariachi music and tequila, both of which reportedly originated here. The capital, Guadalajara, is peppered with colonial plazas and landmarks like the neoclassical Teatro Degollado and regal Guadalajara Cathedral, with its twin gold spires. The neighboring Palacio de Gobierno houses murals by Mexican artist José Clemente Orozco.
Area: 30,343 mi²
Population: 7.351 million (2010) National Institute of Statistics and Geography
Baja California
Mexican state
Baja California is a Mexican state on the Baja California Peninsula, bordering the U.S. state of California. The landscape spans mountains and beaches on the Pacific Ocean and Gulf of California. Towns near the U.S. border include Tijuana, famous as a nightlife and shopping destination, as well as the town of Rosarito, with its wide, sandy Pacific beaches.
Area: 27,587 mi²
Population: 3.155 million (2010) National Institute of Statistics and Geography
Mexico City
Capital of Mexico
Mexico City is the densely populated, high-altitude capital of Mexico. It's known for its Templo Mayor (a 13th-century Aztec temple), the baroque Catedral Metropolitana de México of the Spanish conquistadors and the Palacio Nacional, which houses historic murals by Diego Rivera. All of these are situated in and around the Plaza de la Constitución, the massive main square also known as the Zócalo.
Elevation: 7,382′
Weather: 78°F (26°C), Wind SW at 10 mph (16 km/h), 18% Humidity
Population: 8.851 million (2010) National Institute of Statistics and Geography
Local time: Friday 11:46 AM
Highest elevation: 3,930 m (12,890 ft)
Did you know: Mexico City is the second-most-populous city in the Americas (8,918,653).